TickTime Digital Timer | Egg imer | Countdown Timer | Countdown Clock
Usual price
Sale price
$35.99 USD
Unit price
per
Sale
Exhausted
With more and more of us working remotely, it's more important than ever to make best use of our time. With TickTime beside you on your home desk, you'll be able to squeeze every ounce of productivity out of every minute of the day you're working—and still have time for family and friends.
TickTime gives you that extra focus you need to make the most of every minute of your day.Be more efficient. Use your time more effectively. Do what needs doing in the time you've got. Every second is precious and TickTime helps you focus on what you're doing and get it done. Boost your productivity. Complete tasks in the time you've set aside for them.
Fans of this ultra-efficient approach to time management invented back in the 1980s definitely need some TickTime in their life. Dividing your day into separate 25 minute phases is easy with TickTime. 25 minutes is one of the preset countdowns built-in to TickTime. (Wikipedia) Enhance your productivity, making your every day more than 24 hours!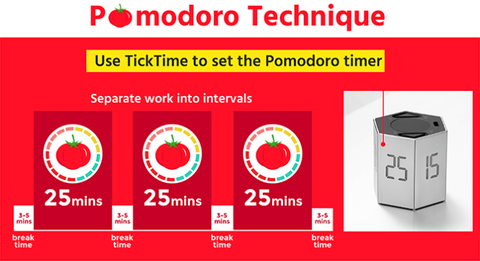 Key Features
Change the way you manage your time to make the most of every minute of every day with the brand new fun and functional timer.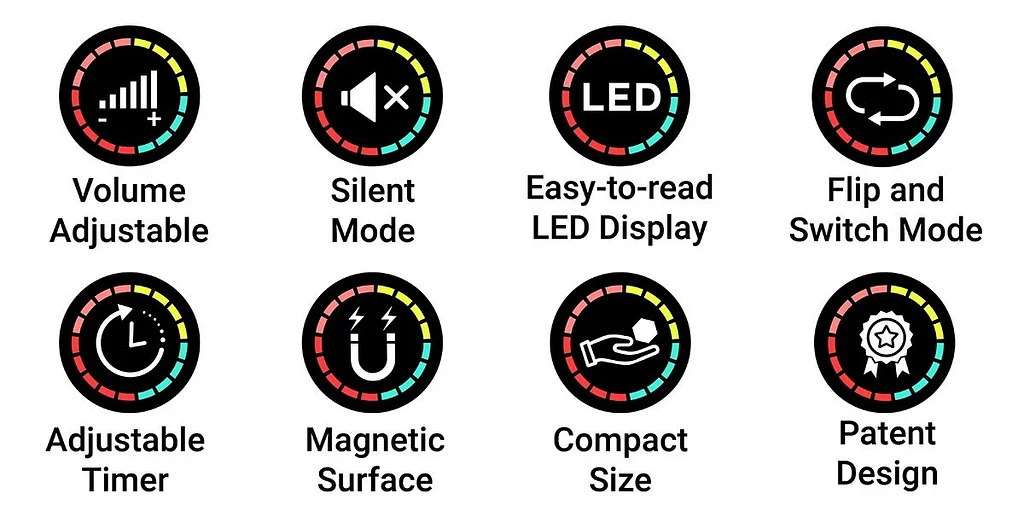 Anytime, Anywhere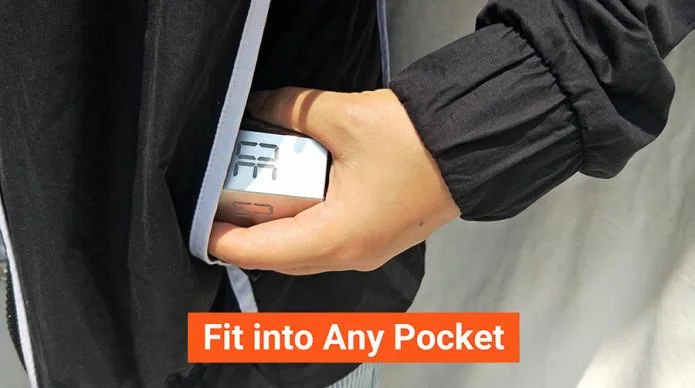 Ticktime Ticks Boxes
TickTime certainly ticks plenty of boxes when it comes to different ways to use it: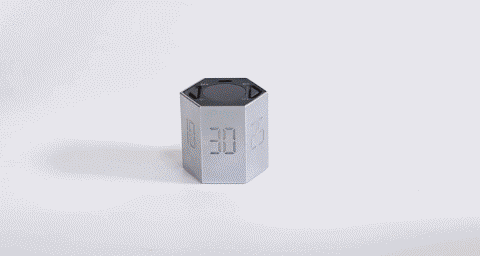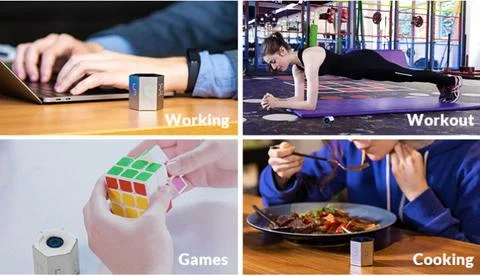 Working--On a tight timescale? Want to spend a specific amount of time on a certain job? Get TickTime beside you on your desk to help you with your time management.
Workouts--Set yourself targets during gym sessions. Beat your personal best. TickTime records all your jogs, sprints, cycles, and rows so you can see the pace you're setting.
Games--Use it as an alternative to a sandglass/egg timer for all kinds of games in which you've got a limited time to take your turn.
Cooking--How long has the pizza been in the oven? How much longer for the perfect souffle? TickTime will tell you.
3 Ways to Count
1. Flip Countdown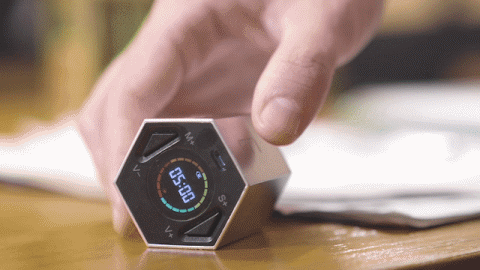 TickTime has 6 preset timings. Just flip TickTime so the time you want to count down is facing up. The timer starts automatically. So you won't waste a second and you'll get more out of every minute of every day.
THE SIX PRESETS: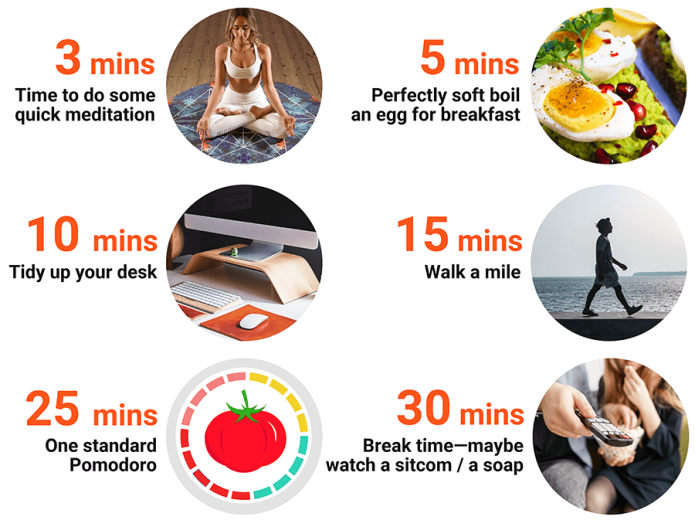 2. Customized Countdown

TickTime is a sophisticated timer. It is simple to operate by changing its positions. Meanwhile, if you want to manually set the time perfectly to every second, just easily push two buttons for setting the exact minute and second as you like.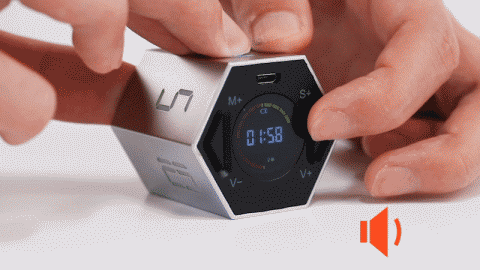 Also, you can adjust the alarm volume to the appropriate level, including silent mode, to notify you in different situations.
3. Automatically Start Counting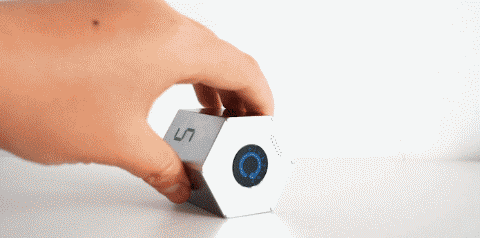 Place TickTime with its name facing upwards and counting time begins. The time range is from 00:01 to 99:59. Plenty of time to time that meeting, or that speech, or the time your children spend on their homework!
Get Started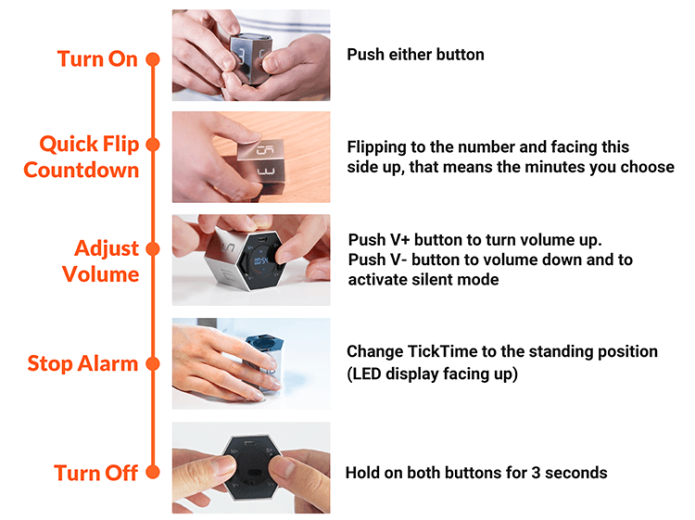 Lighter, Smaller & Smarter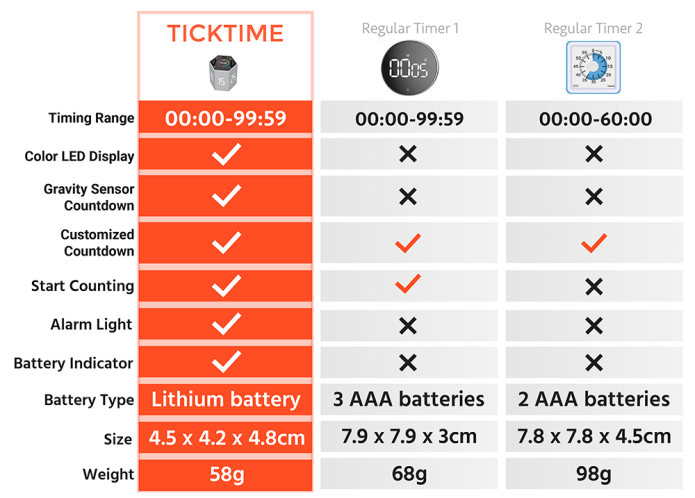 light and small. So it fits into any pocket and any bag for ultimate portability.
Led Display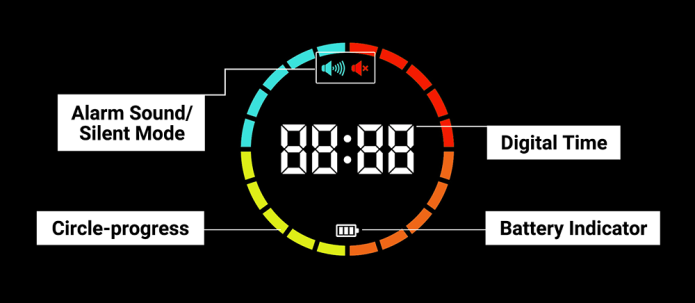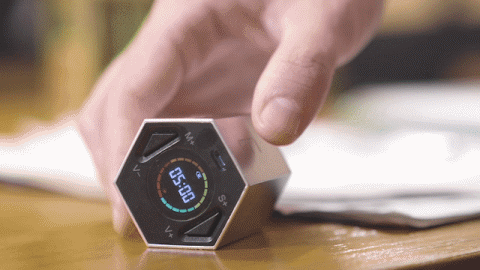 LED Display promotes better experience of visual images when you are tracking the time. There is no motion delay on the screen.
Stick-on Anywhere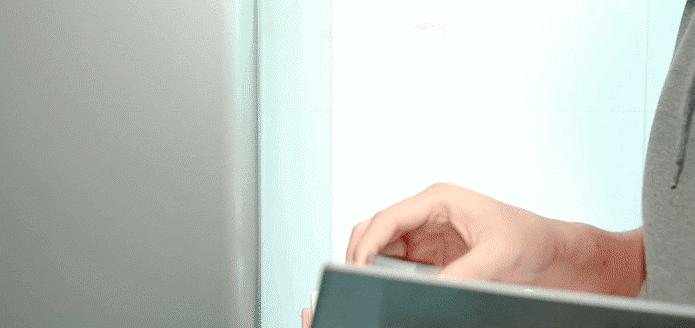 TickTime has a magnetic side to stick to the fridge or any metal surfaces to leave you hands-free while keeping track of the time.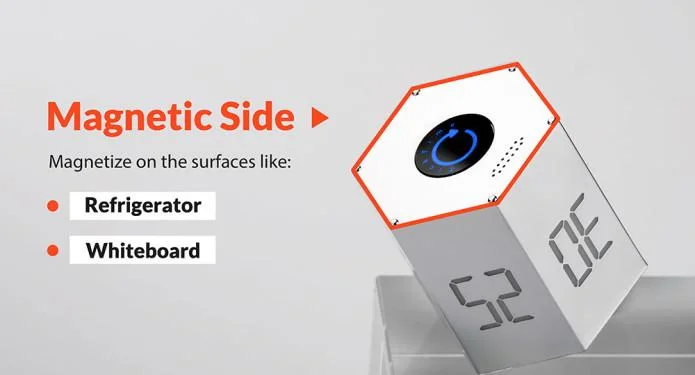 Stick TickTime to the fridge or stovetop when you're cooking in the kitchen.
Stick TickTime to the whiteboard during a presentation or lecture.
Easy Charging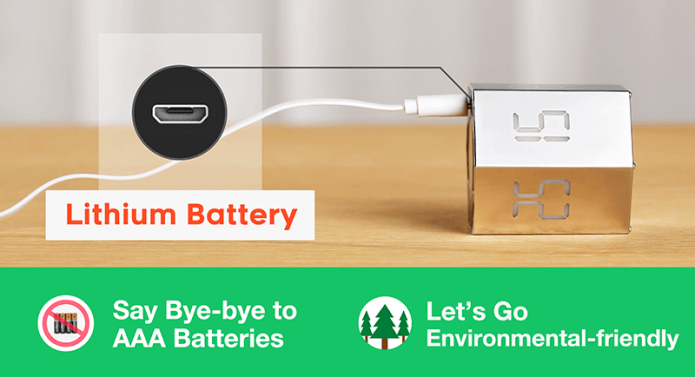 TickTime is chargeable. No batteries are required. Simply plug-in your phone charger to boost TickTime's power. Save you tons of extra money to buy batteries and let us go environmental-friendly.
Compact Size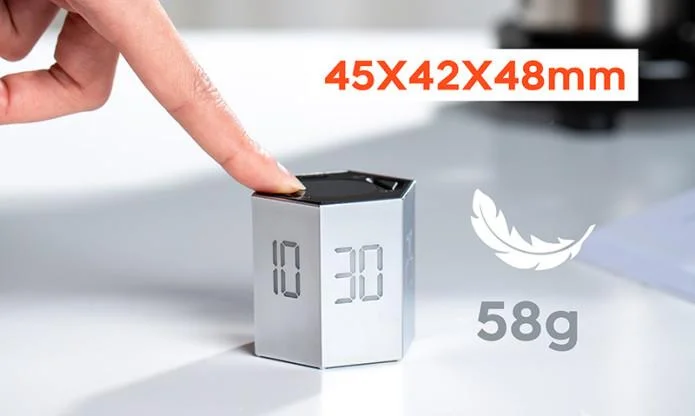 Specification: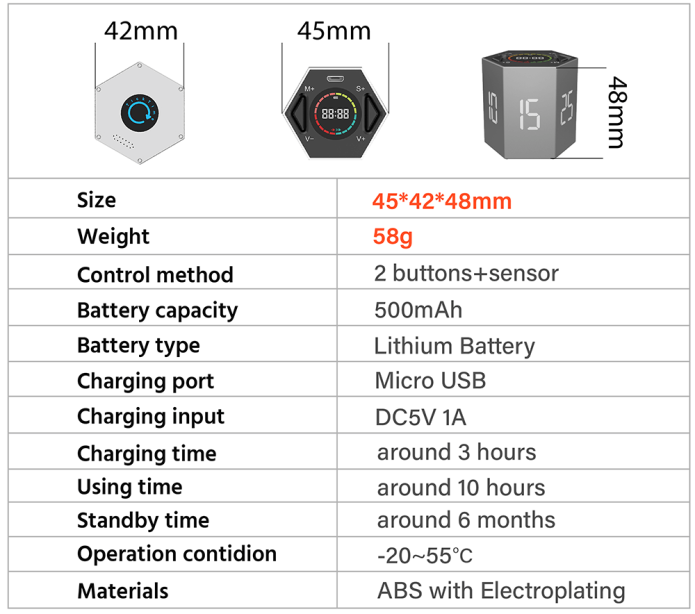 What's in the Box: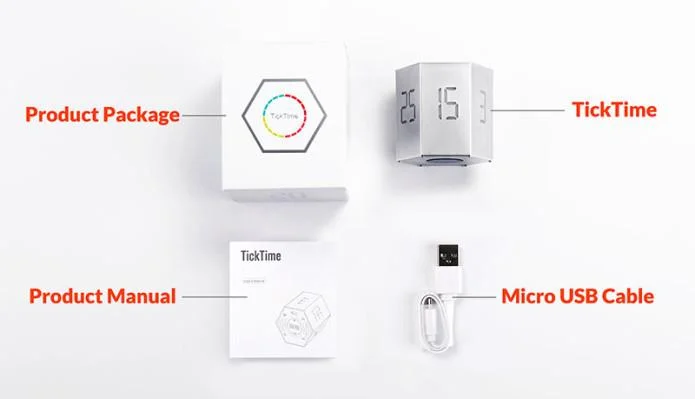 Shipping & Returns

Free shipping available on all orders!

We ship all US orders within 5-8 business days.